How to apply or renew your SKILLcard online
Whether your applying for a new SKILLcard or renewing an existing one, its never been easier to get your SKILLcard, with just an easy three step process:

1. Find out which SKILLcard is right for you - your level of qualification will determine which type of SKILLcard you require.
2. Pass your mandatory Health and Safety test - all applicants both new and renewals, must pass the appropriate level of Health and Safety test within the last two years - you may be exempt if you have undertaken appropriate certified health and safety training within the last two years.
3. Complete your online SKILLcard application - please see below for the supporting documentation you will need before getting started.
Renewals:
You now have 12 months from your expiry date to renew your card online.
Cards obtained via industry accreditation, which are not renewed within the period outlined above, will not be able to reapply for a new card via industry accreditation.
Applicants will be required to obtain the relevant qualification for the type of work they undertake on site.
COMING SOON!
Digital SKILLcard is almost ready to download
Get on site faster
Reduce your plastic usage
Always have your SKILLcard on hand
We've been working hard to bring your SKILLcard straight to your phone and it's nearly here, don't miss out and be amongst the first to know by completing the form below: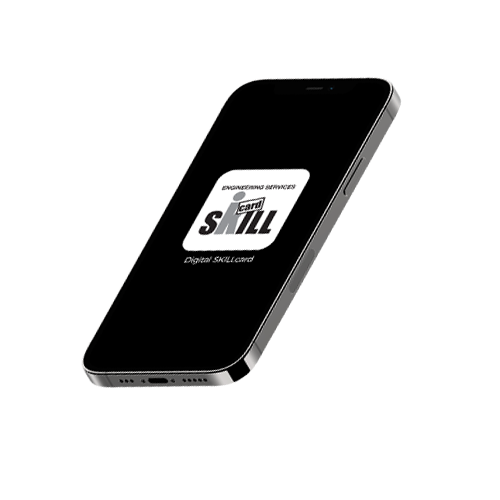 What you need before you start your online application
A passport standard photograph saved to your computer - see photo guidelines below
An electronic copy of your health and safety certificate saved to your computer
NVQ/SVQ registration details if applying for the Red Trainee SKILLcard or the Blue Experienced Worker's SKILLcard
An electronic copy of any qualifications or certificates you may hold, saved to your computer
Name and address of your employing organisation or an organisation you are sub-contracting to
A contact name and email address of a Manager supporting your application
Credit/Debit card details
Once you have submitted your online evidence to the SKILLcard portal, your application is not complete until your 'employer's endorsement' has been approved and submitted online. A guide for employer's endorsement can be downloaded here.
Incomplete applications will be withdrawn after six months.
Photo guidelines
Your photo must be:
• be clear, in focus and in colour
• be a close-up of your full head and upper shoulders
• contain no other objects or people
• be in clear contrast to the background
• be one of the following file types: jpg / png / jpeg /bmp / gif
• be no more than 4MB in size

You must:

• be facing forward and looking straight at the camera
• have your eyes open, visible and free from reflection or glare from glasses
• not have hair in front of your eyes
• not have a head covering (unless it's for religious or medical reasons)
Your application may be delayed if your photo does not meet these guidelines.
We aim to have your SKILLcard with you within 5-10 working days, providing you meet the full criteria.
The cost of a new SKILLcard is £40 exc VAT.
How to replace a lost or damaged SKILLcard

To replace your lost or damaged SKILLcard you can simply apply online and select Replacement (lost card) from the dropdown when starting your application.
We aim to have your SKILLcard with you within 5-10 working days, providing you meet the full criteria.
Replacement SKILLcard cost is £40 exc VAT.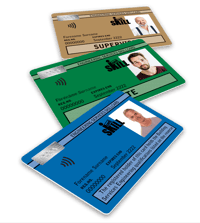 Updating or upgrading your SKILLcard
If you wish to replace your SKILLcard and have the updated qualification or course appear in writing on the back of your card, you will need to complete an upgrade/update using our online application.
If you would like to update your card with a newly completed qualification or course, you will need to send us a copy of your certificate by email or post. We will update your SKILLcard electronically at no cost. The new information will then be added to the information held by the smartcard when it is next read.